SeedSeller Training TV -
Each fall there are a record number of growers who are disappointed in the results he or she gets from the crop during harvest.
Some producers will put 100% blame on the weather, others will blame themselves.  But most, of them however, will blame your varieties for the lack of performance.
So as you ride your customers' harvesters each fall be sure to take them through a quick recap of everything the crop went through in the previous growing season.
Start with how easy or difficult the planting season was.  After all, many parts of the country had the Spring From Hell in 2011 and barely got their crop planted.
Many times your growers will have forgotten all of that as they stare at the yield monitor with disappointment or anger and think about all of the revenue they may have missed out on by not having the number of bushels they needed or wanted.
It's your job to change the attitude and the mindset of that grower.
During your combine ride make sure you walk him/her through the Top 5 Factors To Producing A Top Crop and ask them how many they think were violated this past growing season?
None?   1 or 2?    All of them?
Then turn the focus to next year.
Instead of just "Hoping" for more cooperative weather and higher yields show them how you are going to help them minimize the 1000 variables next year by controlling the Top 5 Factors To Producing a Top Crop.
Ultimately your customers are the ones that produce the crop and have bear the responsibility but a top SeedSeller can dramatically help plan, place, and help control the 1000 variables instead of just hoping.
Check out Part II of our 1000 Variables webisode brought to you by SeedSeller Training TV.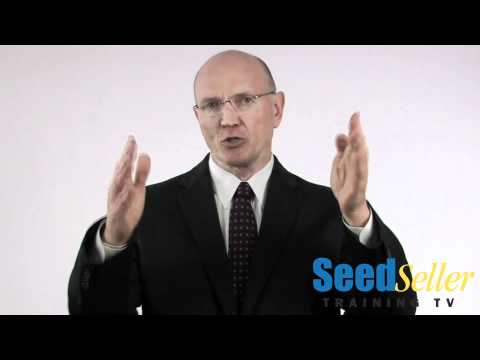 Print Friendly